Table of Contents
Chinese New Year love letters goodies are a series of edible messages that can be sent as gifts to loved ones during the Chinese New Year festival. They are often made brown coloured but have been modernized to include other colours and consist of a series of shapes that represent good wishes for the recipient. Love letter goodies are a delicious way to celebrate Chinese New Year with and bond with your loved ones over this delicious snack!
The history of love letters
Love letters have been a part of Chinese New Year celebrations for centuries. The tradition is said to have started during the Tang Dynasty when lovers would express their feelings for each other by writing poems on delicate slips of paper.
Why are egg rolls called love letters?
These love letters were then hidden inside biscuits, which were given as gifts to friends and loved ones. Over time, the practice of hiding love letters inside biscuits evolved into the tradition of giving Love Letters biscuits as a sign of affection.
Today, Love Letters biscuits are enjoyed by people all over the world, and they continue to be a delicious way to express your love during Chinese New Year celebrations.
Other names for love letters
Egg Rolls
Kuih Kapit
Kue Semprong
Coconut Rolls
Love letters recipe
What ingredients do you need?
1 large egg
80 grams of sugar
110 grams of tapioca starch
3 grams of rice flour
¼ tsp salt
200 ml coconut milk
1 Tbsp black sesame seeds
Equipment needed
Thin Waffle Maker
Chopsticks (for rolling)
Spatula (for flipping)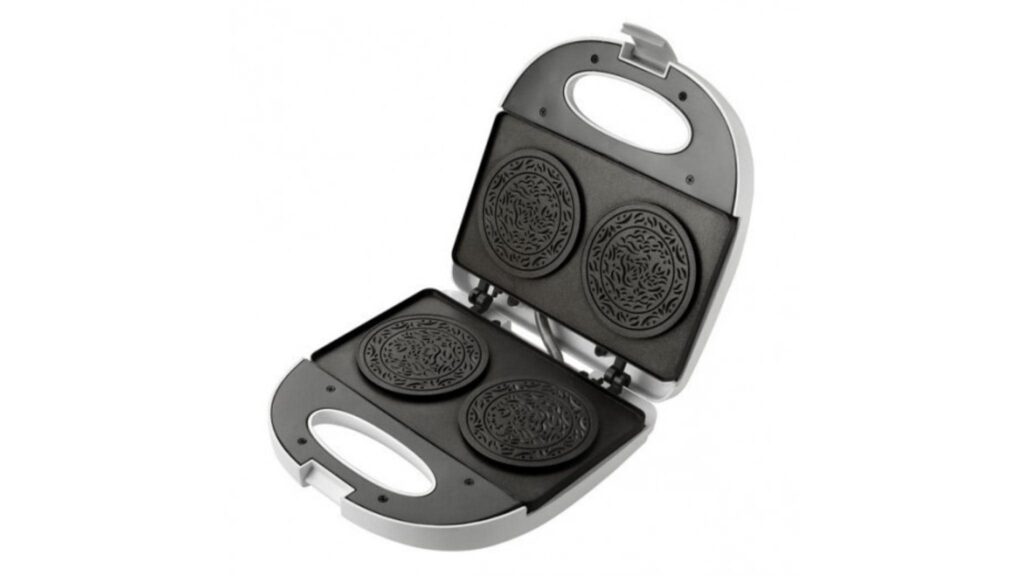 Steps for making egg rolls
Place the eggs and sugar in a large mixing bowl and whisk till the sugar dissolves
In a separate bowl, combine and mix the tapioca starch, rice flour, and salt.
Pour the egg mixture and coconut milk and stir till you get a smooth batter.
Add black sesame seeds and stir to combine
Use an egg roll maker to form the flattened shape of the love letters.
Check that it is lightly golden brown, if it is still sticky, cook longer.
To make a quarter-folded shape, use a spatula to fold into half. Flatten the half and fold it again.
To make a roll you can use the long handle of a wooden spatula or a pair of chopsticks. Roll it along the spatula or wooden spoon to make it a roll.
The shaping should be done when the egg rolls are still hot and flexible.
Place on a cooling rack to cool down completely to harden it.
The different types of egg roll love letters in the market
Shape
Quarter folded shape
Rolls
Rectangle
Colour
Brown Original
Black Charcoal
Green Pandan
Fillings and Flavours
Peanut Butter
Chocolate
Chicken Floss
Black Sesame
Charcoal
Packaging
Metal Tin
Plastic Container Red Cap
Where to buy love letters in Singapore?
Buying love letters can be a difficult decision, as there are so many options available. You want to make sure you're getting something high-quality and delicious, and that's where CNYCOOKIES.SG comes in. We've been in the business for years and have perfected the recipe for the perfect love letter.
Not only are our love letters some of the best you'll find, but they're also affordable. If you're looking for the traditional aromatic coconut taste, check us out!
Reference: